A contemporary art book showcasing Cambridge through the eyes of over 50 contemporary artists the city inspires. Edited by Emma Bennett, images were chosen by a local panel of art and city experts following a free submission process from artists.
Through 120 pages of visually stunning images from artists working in a broad range of media and style, The Cambridge Art Book shows the city in a new and exciting way. With the help of the illustrated map in the book, take a walk with a copy of The Cambridge Art Book in your hand and stand in the footsteps of an artist for a while.
Some of the celebrity endorsements for The Cambridge Art Book
'How necessary and wonderful to see ancient and beautiful Cambridge singing with new life, colour and vitality through the works of contemporary artists. A book to treasure.'
Stephen Fry
'How completely magnificent to see Cambridge through the eyes of 50 brilliant contemporary artists. Some of the pictures vividly remind me of my time there. Bikes and wind basically. This book looks utterly lovely'
Claudia Winkleman
'Just gorgeous, I found it irresistible"
Joanna Lumley
'Cambridge is an inspiring city, rich in all kinds of beauty. It's wonderful to see such a joyous celebration of the architecture, life and personality of this special place.'
Dame Fiona Reynolds, Master of Emmanuel College, Cambridge
'A stunning contemporary look at the city of Cambridge through the eyes of the artists who are inspired by its architecture, green spaces, people and sense of history.'
Sir David King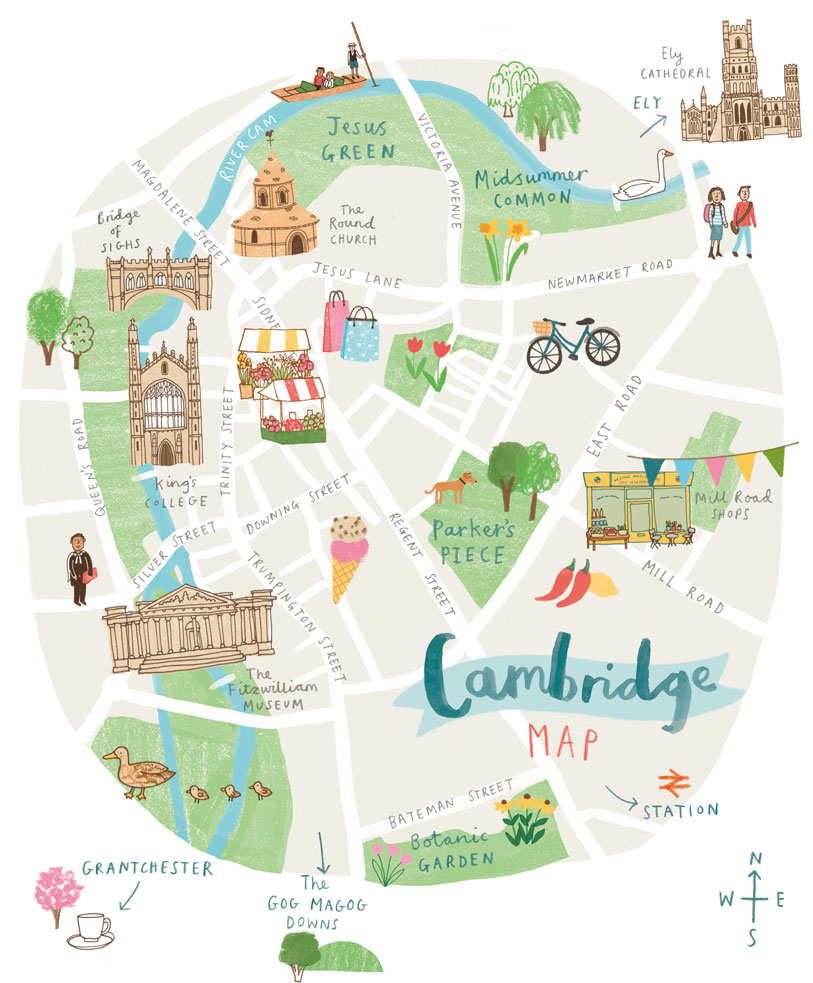 Map by Jenny Seddon