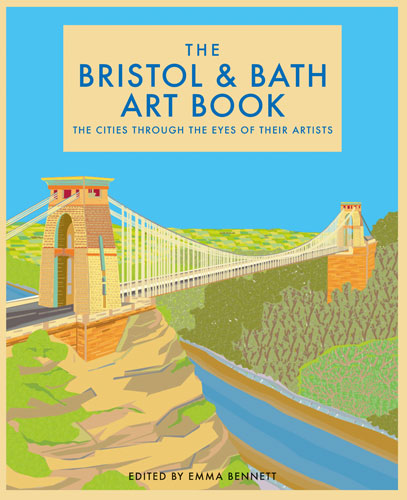 The Bristol and Bath Art Book will be published in June 2022. We will announce the date of the book launch very soon!
This will be the first book in the series that shows two fabulous cities side by side, through the images of 57 artists. Edited by Emma Bennett, images were chosen by a local panel of art and city experts following a free submission process from artists.
Through 120 pages of visually stunning images from artists working in a broad range of media and style, The Bristol and Bath Art Book will show these cities in a new and exciting way. With the help of the illustrated maps in the book, you will be able to take a walk with a copy of The Bristol and Bath Art Book in your hand and stand in the footsteps of an artist for a while.
Some of the celebrity endorsements for The Bristol and Bath Art Book
'Fantastic images of two splendid cities.'
Dame Jacqueline Wilson
'The creativity and skill of the artists in this book are both astonishing and inspirational.'
Daisy May Cooper and Charlie Cooper
'This book that you're holding, it's well worth a look.'
Jeremy Irons
'Wonderfully unique and vivid studies of my vibrant hometown and its elegant neighbour.'
Stephen Merchant
'It's like being given a brilliant new set of eyes. Seeing the familiar afresh.'
Adrian Scarborough
'I was brought up in Bristol and Bath and fell in love with the architecture and the hidden treasures in both cities. A great idea for a book.'
Stephanie Cole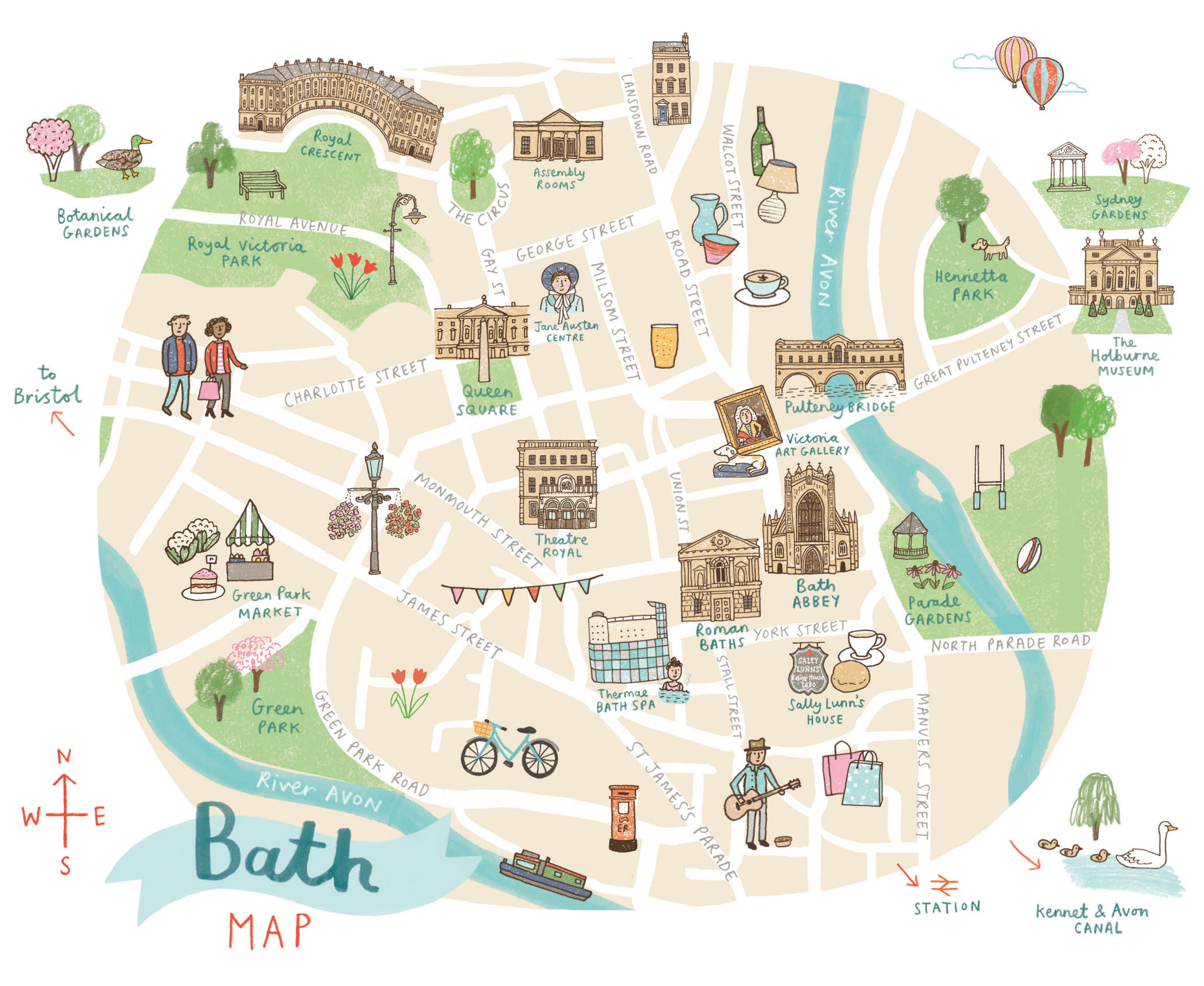 Maps by Jenny Seddon